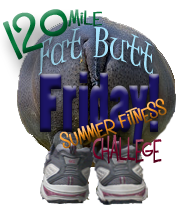 I hope everyone had a great week of exercising! I know I did! I put myself to the challenge of working a little harder and pushing myself a little farther to achieving a new personal high! You may have seen my post this week: "
Running in the Rain
." Or... maybe not. Doesn't matter. Anyway, yesterday as I was adding up and updating everyone's miles, I started to feel like maybe I could have done better. You know, run a little farther than what was required of me. I had been feeling pretty good after my 2 mile routes, maybe it was time to try something a little more challenging... So I got on Google Maps and mapped out a 4 mile course for Ben and the boys to go with me. The plan was to run 2 miles then walk 2 for a total 4.
But things don't always turn out the way you planned. Sometimes, they turn out BETTER! Now when I made out the map, I took notice of where the 5 K mark would be. I have been wanting to run one for a while now, but so far I have only been able to work up to 2 miles. But... I wonder...
When we got to the 2 mile mark, I thought,
I am feeling good... I can do this a little longer. Let's try for 2 1/2 miles
. Ben was a little surprised when I kept running. And run we did. We passed the 2 1/2 mile mark and I still felt good... I was getting tired but I knew the 3.11 mile mark was just up ahead and I could see it. Well, I made it. Yep me. That girl that weighed almost 300 pounds a year ago just ran her first 5 K. Woo Hoo!!! Who would have known I had it in me? Not me!
Anyway, friends, that is what this challenge is all about!! Pushing ourselves to new heights to be people we never thought we could be! To feel better about ourselves and remind us, that we can do anything we set out to do.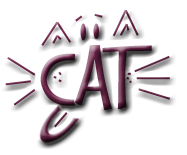 On a less personal note, I got some GREAT feed back from our challengers. They make me smile, sometimes laugh, and even cry! I love them all and feel like we have become friends even in this last week and a half! There is something special about sharing a goal with a group of people... I don't know how to describe it, but it makes me feel good to be a part of something awesome! So I will stop blabbing on, and share a few of their updates:
Apis Melliflora:
"Here's what I'm enjoying on my walks: actually listening to my i-tunes music without interruption, getting to know the streets and houses in my neighborhood, seeing others out there walking, running, cycling, strolling and feeling like I'm a part of that secret society, smelling the different flowering bushes and trees in bloom."
Marisa:
"With school out, I've started walking with a friend, who is a teacher, and she can't get out to walk during the school year. She needs to be back for her kids before her husband leaves for work, so we go at 6 am (meaning I need to wake up by 5:45! I'm so not a morning person!), but I enjoy having someone to walk with, so I sacrifice a little sleep.
"Anyway, thanks for mentioning using google earth to figure out miles. I mapped out the route we always go, and found out we've been walking 3 miles! I had no idea it was that far!"
Krystal:
"Still chugging along with my running...more like a steady jog...but I consider it running for me! LOL!! I couldn't believe it when I stepped on the scale Tuesday morning (since that day marked one week since starting)...I lost 4 pounds in just one week of getting off my butt!!! I even took Saturday & Sunday off!!! This it is amazing how just a little work can really go a long way!!! I have also started to add in my Jillian Michaels workouts this week...she can make you burn some major calories...and then I follow it with my challenge!! Loving the way I feel...and I am REALLY loving how well I am sleeping at night now!!! I can't wait to report to all of my family & friends over on my blog!!"
Abby N:
"Now, to be honest, I was one of those people that in the beginning were tracking all my steps during the day in addition to the extra exercise. I thought it was going to make the whole challenge more obtainable by doing so. What I realized was that it was making it less of a challenge for only me, myself, and I. Sure I could lug in 2-3 miles/day between chasing the kids and going for a little run, but it wasn't pushing me. Even before your email I decided I needed to make my personal challenge just that, a real challenge.
"I adore my four children and would do anything for them, but I have discovered through this challenge that I have been missing a piece of myself. At one point before my oldest son was born I was a 5 mile/day runner. The pavement and I had a relationship. One where I didn't have to answer to anyone but myself and what I could make my body achieve. I found that time to be very self-fulfilling, and by the end I didn't miss a run no matter what the weather was. I cheered the day I ran the whole five miles without stopping- but that was 7 years ago.
"I would be so excited to get to that point again by the end of this 120 Mile Challenge. Now, two weeks in, I can feel the changes, feel the power return to my body, and it is spiritually invigorating on such a deep level that I didn't realize could be there. I am finding myself again."
And here are our updates! Thanks to everyone who reported in this week.
(If I forgot any links that you okayed, let me know. ALSO, don't try to compare this chart with last weeks, because the sheet is automatically updated and so last weeks looks just the same. I will have to figure out how to change that. Sorry.)
This challenge was brought to you by:
A special thanks to my mom,
Barb
and friend,
Kristin
for also helping me out with the sponsorship.