"Life isn't fair," My mother used to tell me... all the time.
And sometimes it isn't.
Like while I am home keeping house, chasing kids, and potty training, alone -- Ben gets to go off and do this:
(He looks just too blasted happy! The turkey... Then again, I am not sure how I feel about him flying around in a plane that looks like it was made out of silver bubble wrap...)
And see sights like this:
And this:
How rude is that?! I feel so left out sometimes...
Then he comes home for a few hours to sleep and pack up the car and off he goes again! This time? This time he gets to the Dinosaur National Monument in Vernal, UT to help look for dinosaurs with their new technology. How uncool is that for the wifey who stays home? I called last night to complain to my dad a little and the conversation went a bit like this:
"So Ben gets to go scan for dinosaurs and I get to stay home... again! I know I choose to be a wife and stay-at-home mom, but I would love a little adventure too!"
"Awesome!! Maybe Ben will find a dinosaur!! That would be so cool!!"
"Dad! We were talking about me!"
"But Ben gets to go find dinosaurs... that's awesome!"
Oh, just forget it.... Ben is just so much cooler than me... * cry *
Whatever, I could always go bury the kid's plastic dinos in the sandbox and then go dig them up! Wow! Totally cool! It will be the highlight of my week and I will really feel in-sync with Ben!
(Did you see my eyes roll between those lines?)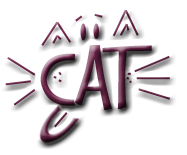 Note to all of you who take me seriously:
I am really happy for Ben, honestly, he is living his dream and all can say is: It's about time!