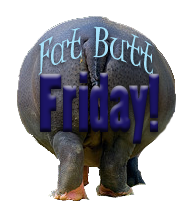 I can't begin to tell you all how thrilled I am with the response I have gotten on my 120 Mile Summer Fitness Challenge since I posted it last week! So far we have 22 Challengers, 3 for sure sponsors and a couple tentative ones... and people are still signing up every day!
It's not too late to sign up still! We have 11 days left until the June 1st kick off, so check out that big green button link to the right for more details. ALSO, if you want to be a "silent" challenger, you are MORE than welcome to join us from the side lines. I have included the download links to the right under the green button for my official workout calendar pages in two formats for you to print out and use to keep track of your miles. However, if you sign up with me you have chances to win cool stuff throughout the summer as you met your goals (all depending on how many sponsors and challengers we get).
Here is a little sample of one of the calendar pages... I have to show it off somewhere, I am really pleased at how they turned out (No, I am not bragging! Would I do a thing like that?! Okay... yeah, I would...)
(Reminder: there are printable versions of this calendar in the right sidebar!)
Weight loss update: Well, I am please to announce that I FINALLY hurdled myself over that pesky weight loss plateau! I lost 3 pounds! Yippy! Only two more to go and I reach my 90 pound loss mark! Can you believe that?! 90 pounds! That's almost 2 of those 50 pound bags of dog food, or sugar.... I just can't believe I did that! Me! The woman who hardly ever follows through on goals.... wow.
Anyway, I am hoping to get some more off with this workout challenge this summer! Woo Hoo! Aren't we all?!
Since I haven't posted an update picture in a while, here's a facial shot update I took yesterday along with a couple of my befores.
(don't even ask me what I was thinking when I put my makeup that morning...)
There I am yesterday, trying on my new Avon lip gloss (which is on sale from $6 to $1.99 --
check it out here!
) and eye liner (
which is on sale too
). Now you have to excuse the camera angle... I think it did something to my nose... is it really that big? lol.
Anyway, here are my stats for the week:
Weekly Stats

Starting weight: 279 lbs
Weight last report: 194 lbs
Total loss up until then: 85 lbs
Weight Today: 191 lbs

Lost this time: 3 lbs
Total loss: 88 pounds
Goal weight: 179 (My hundred pound mark)
There you have it!! Looking forward to hear how YOU have been doing!!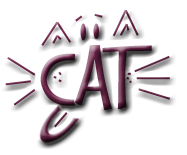 For those of you who are new to
Fat Butt Friday
click
here
! For those of you joining in, don't forget to leave us your link, so we can come over and cheer you on!!!