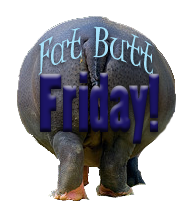 Since my body is absolutely REFUSING to lose any more weight right now, I have made a few other goals for my physical health (for now):
1. I want to firm up my mummy tummy a bit, and some of that nasty under the arm flab we all tend to get...
and
2. Work on my running.
Last week I mentioned my new way of eating, by adding a few things to my diet to firm up my tummy. I read an article in the Parenting Magazine that talks about different kinds of food to add to your diet to firm up the belly. I have to admit I was a bit skeptical at first-- I always am about Magazine diets. But the tips seemed legit.
And guess what?
In only two weeks, I lost 1/2 in my waist and my stretch marks have noticeably faded! Can you believe that?! So I wanted to share a few of the tips with you:
Here are a few things to add to your diet to subtract from your waistline!
Berries, Cherries, and Grapes (2 c. a day)
Lo-Fat or Lite Dairy Products (Milk, yogurt, and cheese -- 3 servings daily)
Potassium (helps with water retention. Try avocados, orange juice, bananas, baked potatoes with skin, sweet potatoes and spinach)
Lean Protein (Skinless chicken breasts and turkey cutlets, egg whites, fish, and pork tenderloin -- 6 oz daily)
Whole grains (4-7 servings daily -- try to get them in their natural forms (oats, brown or wild rice)
Healthy Fat (avocados, nuts, olives, dark chocolate, and flax seed oil)
Beans (try for 1/2 c. a day)
Green tea -- I don't do this one, but you can
(Taken from
Parenting: The Early Years
, March 2010, pg 94-97)
And as for my running goal, yesterday I added 1/2 a mile to my run and was really pleased that I ran a mile and a half in 16:51. However, my joy was slightly dampered at my husband's 2 miles in 15 min... the show off.
I will not compare myself to Ben. I will not compare myself to Ben.
There, now I feel better!
Anyway, everyone have a great week!
For those of you who are new to
Fat Butt Friday
click
here
! For those of you joining in, don't forget to leave us your link, so we can come over and cheer you on!!!