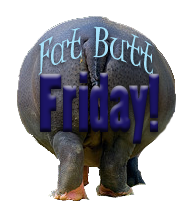 Since my body is absolutely positively refusing to lose any more weight, for now, I have come to the decision that I am going to concentrate instead on firming up. I still have the "mummy tummy" and I would love to get that firmed up and less... well, you know.
Crunches, sit ups, pilates, yoga... here I come!
Also, I found this great article in my parenting magazine (you can find a similar one
here
on their site -- but the best one is in this month's issue) that talks about foods that have certain vitamins and minerals that will help me on this journey to firmness. I have be adding these foods to my diet all week, and I swear I have been feeling less bloaty in my tummy area and I have more energy too. Maybe it is just me... but most of my success has been mind set anyway, so it doesn't hurt!
The most important thing for me right now is to worry more about maintaining my loss so far then pushing myself to lose more weight my body just doesn't want to give up right now. I don't want to fall into that old pattern of giving up and going back to my old ways and gaining it all back. No way! I am never going there again! Period!
I'm not going to post my stats today, because they are the same as last week.
Well, I am all ready for my man to come home tonight! Woo Hoo!
Everyone have a super duper Friday!
For those of you who are new to
Fat Butt Friday
click
here
! For those of you joining in, don't forget to leave us your link, so we can come over and cheer you on!!!