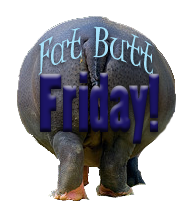 Yeah, I totally splurged yesterday... and there is no way in Hades I am going to step on that scale this morning. Nope, don't even ask me too.
But just so you know, I had a great birthday! Ben send me flowers. I love that! The boys behaved pretty well, and the food at my favorite Mexican restaurant was just as good as I remembered it! Now, I think I will be full all weekend. Do you think the boys will be irritated if I just roll around the house for a few days?
You are going to be proud of me, though. After eating all the goodies, I still had enough energy to go to the gym and walk/ jog 2 and a half miles. I couldn't run my mile though. Mexican food doesn't like a good work out... it tends to make a good work up though when I tried... Oh, well!
So, I am going to report my weight just before I stuffed my belly full of yummy yums. Here are my stats:
Weekly Stats

Starting weight: 279 lbs
Weight last week: 201 lbs
Total loss up until then: 78 lbs
Weight before the Birthday Splurge: 200 lbs
Lost this week: 1 lb -- I was hoping for more, but a pound is still a pound!
Total loss: 79 pounds
Goal weight: 179 (My hundred pound mark)
My goal this week is to tip myself out of the 200's once and for all!!! Think I can I do it??
PS-- Sorry, I forgot I promised update pictures, but I haven't gotten around to taking any. So I swear up and down that I will post some next week!
For those of you who are new to
Fat Butt Friday
click
here
! For those of you joining in, don't forget to leave us your link, so we can come over and cheer you on!!!