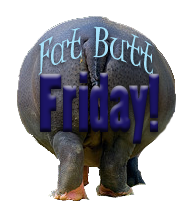 This week, my size 14's were feeling a bit loose and saggy. I thought, there is no way I am a size 12, just no way. But while at the mall stocking up on Bath and Body Works Christmas Scents, I couldn't help myself. I just had to pop into my favorite jeans store, Marice's to see if maybe, just maybe I could possibly squeeze this butt into a size 12.
You know how when stores carry plus sizes, they separate them from the "normal" size clothes. I don't know why they do that. All I can think of is because they don't make the same plus size styles as the skinny ones. Which really bothers me because plus sized ladies want to feel just as cute and sexy as the skinny ones. It's embarrassing sometimes to have to hover around in the chunky section, filing through plus sized granny style clothes.
I am not found of Marice's plus sized shirts, but I really liked their jeans. Unlike most Plus Size carriers, they don't even offer the ugly elastic stretchy waists that make us all feel like we belong back in the 80's.
Anyway, I crossed over to the "normal" size jeans and browsed around. The whole time looking over my shoulder, just waiting for some sales lady to pounce and tell me I was in the wrong section. But it didn't happen. No one even looked at me. Okay, let me see what I can find. I picked out a size 12 and new instantly my bottom wouldn't squeeze into it... I think the fact that 11 was also attached to the size was a dead giveaway.
So I sighed.
Shoulders slumped.
Just about ready to cross back over...
When suddenly...
What is this? A size 13/14?? Is that really a size? I held it up... looked a little small... but why not try it?
I did.
It fit.
Perfect!
I did a little dance of joy in the dressing room. I. Was. Wearing. A. NON-Plus Size!!!!!! Woo Hoo!!!!!
And to make it better: They were on sale!
I am a happy camper this week.
Weekly Stats:
Starting weight: 279
Goal Loss: 80 pounds
Last week's Total lost: -- Last week was Thanksgiving... doesn't count!
This week's loss: 2 pounds -- down to 217 lbs
Total lost: 62 pounds
Not a big loss these last couple weeks. Mainly because I put on a few at Thanksgiving, so I had to get those and I managed a couple of more.

As for my goals for the rest of the month, I am going to give the dieting a break. I am going to work on maintaining for a while so I can enjoy the Holidays and not feel like I am depriving myself... especially when Ben comes home (2 weeks tomorrow!!!!!!!!! ...but who's counting anyway?). Then come Jan 1st I will jump back on the resolution band wagon with the rest of the world and get the remaining pounds off for good!!

For those of you who are new to

Fat Butt Friday

click here! For those of you joining in, don't forget to leave us your link, so we can come over and cheer you on!!!
For my weight loss tips see the post here!