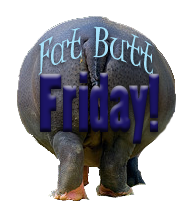 That's right my friends, 5 weeks tomorrow and I will be in my hubby's arms! Woo Hoo! But this also means I am doing my VERY best to get off a few more pounds before he sees my new self at the airport... holy cow, I can hardly wait!
So for these next 5 weeks, I am doing the big push. Extra exercises, absolutely no cheating with the kid's Halloween Candy, and eat lots of fruit and veggies. I don't really have a set goal of what I want myself to weigh... because I want to stay realistic. I weighed in at 222 this morning... Ben is 205... could I hope to be that too when he comes home? I have NEVER been the same weight as him, or less. I've always been at least 20 pounds more. But at the same time, that's still a substantial amount of weight (17 pounds) to lose in 5 weeks, and above all I want to do this in a healthy way. So I can just do my best, work hard, and see where I go!
Here's a little recipe I made up to keep my candy/ chocolate cravings in check:
Cat's Homemade Lo-Cal, Lo-Fat, Lo-Carb Hot Chocolate
Hershey's Cocoa Natural Unsweetened
(Their newest formula have 1/2 the calories as the older -- I went and bought a new one)
Spelenda
(I like it in the box)
Vanilla Extract
Optional adds:
Cinnamon
Peppermint Extract
Directions:
Boil some water. In a coffee mug add 1 Tablespoon of Cocoa, and 3-5 Tablespoons of Spelenda (depending on how sweet you want it). When the water is boiled, add it to your mug. Stir. Add 1/4 teaspoon of Vanilla extract.
For other flavors you can sprinkle in some cinnamon, or drop a few drops of peppermint extract in there.
That's it! Enjoy!
Info: Calories = 10; Fat grams = 0.5; Carbohydrates = 3 (Fiber 2 g; Sugars 0g)
(Note: these are my own calculations)
And before I forget....
Weekly Stats:
Starting weight: 279
Goal Loss: 80 pounds
Last week's Total lost: 53
This week's loss: 4 pounds -- down to 222 lbs
Total lost: 57 pounds
For those of you who are new to

Fat Butt Friday

click here! For those of you joining in, don't forget to leave us your link, so we can come over and cheer you on!!!
For my weight loss tips see last week's post here!
PS -- I added more pictures to my post
My Secret Recipe
-- check it out!