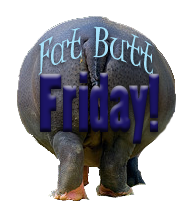 I know what you are thinking, "Maintenance? What the heck?!"
Well, I have come to a decision: I do NOT want to ever, ever, EVER, be fat again! And the fact that I have been dropping the weight so fast, makes me worry that I can gain it back just as quickly if I fold and eat a naughty. I have been over weight for so long, that my body is used it.
So I can up with a plan. I am going to plateau myself for a month or so. Seriously. I want my body to know that this what I want my body to be for a while and set myself. I know I haven't reached my goal, yet, and that's okay, because I will. I just want to make sure that I am healthy and that my body gets used to being 40 pounds thinner for a while.
This is what I am going to do: add a few calories to my diet. STILL exercise. AND do a little extra weight lifting to see if I can tighten myself up a little. Then after a month or so when I feel my body set itself to its new weight, I will cut back my calories again and lose the rest!
I have to admit, I am getting a little burned out eating the same things all the time. That's another reason I have to do this. I am afraid I will too burned out and stuff my face with unhealthy food -- I need to add a few things to my diet just to stay afloat.
I know I was on a roll, but I really feel like I need to do this. I am patient, I can weight a while, and I think once I start up again I will lose it fast again and feel stronger and better about myself. Besides, I am just so thrilled to be in a size 18 again (I was in a 24 when I started this program the end of June), I can take this time and enjoy it a little.
Wish me luck! Maintaining can be just as tricky as losing, I think!
For those of you who are new to
Fat Butt Friday
click
here
! For those of you joining in, don't forget to leave us your link, so we can come over and cheer you on!!!