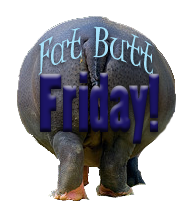 You may not be able to see me this morning, but I am doing a little jig around my house. Why? Because
I LOST 50 POUNDS!!!!!!!!!!!!!!!!!!!!!!!!!!!!!!!!!!!
Oh, yeah!!!!
I hit my 50 pound mark this morning!! And I couldn't be more excited! The best part? Aside from losing 50 pounds? Is that I wasn't expecting to make this goal until Christmas when I first made it! I still have 7 weeks and one day to get a few more pounds off before Ben sees me! Yippy!
Okay, so now that I am calmed down... I LOST 50 POUNDS!!! Errk, sorry, that just slipped out... alright, NOW that I am calmed down, I want to make my next goal. This one is going to be a bit smaller this time. My next goal is 30 pounds. I would love to break the 200 mark, and 30 pounds is 199. Wow, I can't believe that! I honestly never thought I would ever be in the hundreds again.
Okay, here are my stats today:
First Goal: 50 pounds -- WOO HOO Did it!!!
Second Goal now: 30 pounds
Beginning weight: 279
Weight today: 229
Total lost: 50
Mood status: Elated!
Pounds lost this week: 4
A big huge thanks to everyone! You guys are an inspiration to me and are a huge part of my determination to keep going. I love y'all!