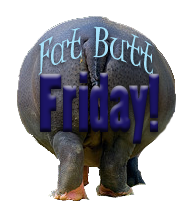 Another week gone by. I did really well on maintaining my weight perfect. You know, it's almost harder to maintain than to lose almost? Serious! Gaining weight is a cinch, but to actually maintain... a bit tricky. But I did it. And I am tired of doing it. Really, truly, tired of it. I don't like all the food I have been eating, makes my tummy hurt a little, and I wake up feeling gross. I think I might go back to my old eating and losing sooner than I planned. You know, kick off another 5 to 10 before the big pig out coming up at the end of Nov. It would feel nice to look good to eat good, right?
But before I go dedicating myself to my strict diet again, there are a few foods I want to eat and get them out of my system... like cheesecake and Cafe Rio... maybe Olive Garden...
Oh! Just one last thing. I have been getting a few comments about concern for my goals of losing big pounds. I guess it is my fault for never posting my weight. I don't think people understand how much I really weigh. I look about 20-30 pounds less than I really am, I have been lifting weights for 2 years and have big bones anyway. I told my friend the other day that I would LOVE to lose 40 more pounds by march and she just about died. Said she didn't think my body needed to lose that. I laughed. I told her my weight and she blinked. So I want to tell you guys so it will clear some things up. When I started this program I weighed 279 pounds. Now I am 236. Yes, I can afford to lose 40 pounds plus some. I would really like to be between 160 and 170 ultimately. So there you go... wow, I am feeling a little naked now.
Have a great day everyone!!

For those of you who are new to
Fat Butt Friday
click
here
! For those of you joining in, don't forget to leave us your link, so we can come over and cheer you on!!! You can grab a Fat Butt Friday Button on my left sidebar now!