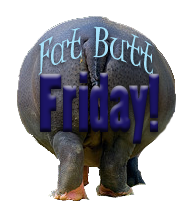 On Monday, I started back on my eating plan. I feel SOOO much better! It was good for me to feel the difference of eating really good vs. not the best. I was also happy to see that I can easily maintain my weight loss as long as I am careful about what I eat and not binge out on Twinkies... which I didn't do anyway.
I figured it was time to post some update pics, along with some before shots for my new readers and help the rest of compare... at least I do, seeing the difference keeps me motivated to keep going.
Before: 279 pounds (Size 24)
Yesterday Morning: 235 pounds (size 18)
Two Days Before Ben Left: 279 pounds
Yesterday Morning: 235 Pounds
Looking at these pictures make me cry. Not because it's sad... because it's NOT! It makes me cry because I have been trying for years do be able to do this and finally I can! Tears of joy! That last picture blew my mind! I couldn't believe that skinny face belongs to me! Makes me wonder what I will look like when I actually lose ALL the weight! I would love to be 160-170, that would be perfect for my bone size and height. I am ALMOST half way there!! Woo Hoo!
Pounds lost this week:
2
Total Lost: 45 pounds
(Those of you doing the math, I was down another pound this morning from yesterday!)
Okay friends, how did you do this week?!

For those of you who are new to
Fat Butt Friday
click
here
! For those of you joining in, don't forget to leave us your link, so we can come over and cheer you on!!! You can grab a Fat Butt Friday Button on my left sidebar now!