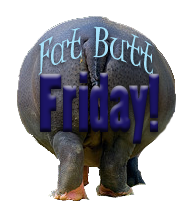 Plateauing:

what every dieter hates to do.
But I don't think we know how necessary it is! I had a trainer who told me once that we plateau so our skin can catch up. Thank goodness! I would hate to be once big saggy mess! It would just suck the sexiness right out of being thin, what's the fun in that? I can see it now:
Me to Ben: Well, how do I look?
Ben: Wow, sweetie... you look... thinner...
Me: Why are you saying it that way? Did you like me better fat?
Ben: Well, no, not really... I don't know...
Me: What!? Spit it out!
Ben: Well, you look... kinda sorta... saggy...
Me: What!? I worked so hard to lose this weight!! And you don't even appreciate it! *cry* *sob*
Ben: Don't worry sweetie... it isn't anything that can't be fixed... I hope...
Me: *cry harder* *sob harder*
No, this just won't work for me. I never want to have this conversation. Ever! So better I plateau every so often and let the skin catch up, right?
Weekly Stats:
Goal weight loss: 50 pounds or more
Pounds lost this week: 1
Total lost:
30