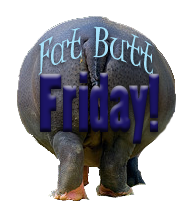 Well, friends, I am proud to say that I can officially squeeze my butt into size 18's... I'm not saying they actually look good on me, but I can zip and button! I was an 18 when I married Ben, so I am getting there. And going from a size 24 to an 18 in 3 months is quite a feat in my book!
Now, I have to apologize to my family and friends. I talk about my weight loss a lot. I can't help it! I just can't believe it is finally coming off!! I feel I have to share to it with it everyone and just can't keep my mouth zipped. I'm not bragging... at least I don't feel like I am... I am just so dang happy about what is going on it is on my list of top 3 things to talk about. Lol.
So my goal this week is to not talk about it, and wait to be asked. I would like to keep my friends thank you very much!
Now you are probably wondering why I am so dang happy with myself today. Well, here are my stats for the week.
Goal weight loss: 50 pounds or more
Pounds lost this week: 6!!!!!!!!!
Total lost: 36

I had one of those
really
good weeks. Makes up for the measly one pound last week. Woo Hoo!
P.S. People keep asking me what I am doing. I am watching my calories and exercising 6 days a week. I also cut out a few foods that I found out my thyroid doesn't like, such as cheese and egg yolk. There is no starvation or throwing up involved. My body is just being happy and dumping the unwanted pounds off.
For those of you who are new to
Fat Butt Friday
click
here
! For those of you joining in, don't forget to leave us your link, so we can come over and cheer you on!!!