Well, I admit, I got a little crazy in accepting the offers of doing several reviews. I'm not sorry I did, because I found some great products out there I hadn't known about before. However, I do need to take a day and get them done. So for the next couple weeks, on Monday, I will be doing a giveaway -- winners to be announced the following Saturday. I hope you will all participate because I have some great stuff to give away!
Review #1: Skin Free: A New D
irection in Skin Care.
A GREAT direction if you ask me. When I got an email from Julie of
Skin Free
, I have to admit I was totally skeptical. I had yet to try a skin product that didn't break me out. I have super sensitive skin, you can probably tell from my picture that my skin is really fair and breaks out very easily. Over the years I have tried all the famous products, Proactive included, and all of them have been a major disappointment. I gave up after a while.
Then I got an email from Julie of
Skin Free
. I snickered to myself when she told me how great their product was and she wanted me to try it out and give an honest review. I almost felt bad for her, but at the same time I thought it would be fun to write a bad review for once... I know, I'm evil. So I emailed her this:
"Yes, I would love to do a review of your product, and all that your site offers look wonderful! I don't know how to choose. So I'll tell you about my condition and you pick what might be best for me. My skin isn't too dry or too oily, but most products break me out. I have really sensitive skin. I can't use anything with a sunscreen in it, and moisturizer gives me acne big time. I can't stand the scented kind either. I would love to have some kind of face wash and cream for my face that won't break me out, but will also keep me from getting zits. I get a lot on my chin. Anyway, if you have a product that will help me, I will give you honest-raving-good reviews."
If you can read between the lines, I threw the gauntlet.
Julie send me three products:
Extra Moisturizing Soap & Shampoo Bar™
Lite Moisture Cream for Daily Use
Niaouli Scrub for Blemish Prone Skin
The next time I popped in the shower, I took the soap and scrub with me. I tried the scrub first. I have to admit, it smelled wonderful, but I felt like I was rubbing sand on my face, and I knew where they got the name "Skin Free." I felt my face was going to be "Skin Free" when I finished. I washed it off... wow, it felt great! Then I used the soap... divine. The moisturizer came last. Then I waited...
One day...
Two days...
No zits. In fact, my face felt amazing!! Never in my life has my skin been so beautiful!!! This product is fabulous! All natural minerals, no chemicals... just heaven for your face. It has been a month now, and I am still zit free!
Right now, Skin Free is running an amazing deal at Walgreens. So check out this link:
Skin Free at Walgreens
And, if you click on the link button on this post, or the one on my right side-bar, I get credit for any sales. Awesome huh?
Now before I tell you what the giveaway is, I want to do the other review first:
Review #2: ecostoreusa.com -- No Nasty Chemicals
Again I have always been a little skeptical of cleaning products claiming to be eco friendly. Now, to me, sure it's important to save the environment and all that jazz, but I won't use a cleaning product if it doesn't clean.
Ecostoreusa.com
sent me two products:
Citrus Spray Cleaner
Dishwash Liq
uid
Now, what do you think this blond did first thing? I read the label wrong and thought it said: Dishwasher Liquid. Yeah, I poured it into my dishwasher. I know,
brilliant
. Don't worry though, I caught it in time... crisis evaded.
Anyway, I really enjoyed using these. The smell wasn't super strong, it was pleasant. The spray cleaned really well and left everything smelling slighty citrus-crisp. The dishwash liquid, when used properly, I might add, was wonderful! Most dish soaps dry out my hands, this one didn't. It was soft and really broke down the grease and grime. I would definately buy these again.
I would really like to try their shampoo....
Okay, now to the Giveaways!
There will be two winners. The first winner will win a
$30 gift certificate to Skinfree.com
. Yay! You can get some great stuff with that! The second winner will win a
$25 gift certificate to Ecostoreusa.com
to buy whatever you want.
This is how you enter:
Manditory:
Click around at the links I provided and check out the sites. Come back and leave a post about what you would do with the gift certificates if you won.
Optional additonal entries:
Blog about this giveaway on your own site, and come back and tell us and/or leave your link if you want.
Tell a family member that you love them... and let us know.
That's it! Unless you can think of another great idea to get an entry. Be creative and I may just give you another one.
Contest will end Friday, Aug 7th at 11:59 PM
Good Luck!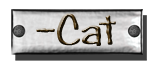 Disclosure: I was sent these products free of charge to give an honest review. Everything I write is true to my feelings. I did not receive any money to write this. However after trying Skinfree, I was offered the oportunity to be an affliate, if you click the link I will get a percentage of the sale. I would never ever indorse a product I didn't like. -Cat