It was a tough choice!! This week I would like to award it to two people. They go together like "peas and carrots" and I just couldn't award the Golden Nut to one and not the other!
The Golden Nut goes to my favorite cousins (to each other, not me):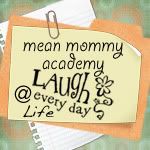 and
These two crack me up! I read their stuff all the time... even if I don't comment, sorry.... LOL.
So before you do anything else, go check out these sites!!
******
A couple more things worth mentioning:
1. I am still looking for someone to guest post on "
Cat Spills the Beans
" -- To share some blog tricks with our readers. I am getting pretty good traffic on there for only going a few weeks.
2. I sure love you guys!!