There you have it. Something weird about me. I am totally afraid of people peeping in my windows at me. Not because it bothers me so much that they would actually like what they see, but that they won't! I have nightmares of me coming in my bedroom from taking a shower and hearing gagging noises coming from outside my window! Even worse if followed by a small flash or the sound of a camera shutter. Good grief! I could end up on the internet! Posted on www.uglythingsisawwhilepeepinginwindows.com !!!
Every single night, I carefully close all the blinds and pull the curtains over them -- one has to have both you know! Just one or the other provides peeky holes. In the morning, before I open them, I have to be fully dressed.
When Ben and I first got married and living in the trailer, there were no blinds or curtains. Wait, that's not entirely correct. There was a tiny blind that covered only a quarter of our living room window. That really bothered me. What was the point of taking the time to put up blinds that only covered 1/4th of a window. Please!
Anyway, Ben would walk around in his underwear for all the peepers out there to see! It drove me crazy! I told him not to do that until we get blinds, someone might see or worse take a picture!
"Who would bother taking a picture of me in my underwear?" He asked me one day.
"I would..." I said.
"Only because your my wife, duh." He rolled his eyes. "What if I were a stranger?" I almost said something smart like,
well, then you wouldn't be walking around my house in your underpants then...
But I didn't instead I said:
"Well, you do have a sexy butt...." He laughed.
"Okay, let's put it this way. What if we saw Henry (our Mexican-Danny-Devito-with-hair landlord) walking around in his underwear? Would just stop and stare or even take a picture?"
"Ben that is a terrible comparison! I am not even going to justify that with an answer!" He just laughed and we let it go.
That day I put up curtains.
I have become more paranoid since Ben left. The fact that some random person would peek on me is a little freaky. Ben says I need to stop being so "self-centered" and remind myself that people really don't think about me, peeping on me, or even taking pictures of me in my underwear.
He's right.
But I will still close my blinds and curtains tonight!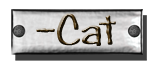 **********
I just wanted to remind you all to check out my weekly giveaway: check out the previous post from yesterday!