I don't know about you, but picking toys isn't easy for my boys. Sure I can always win with a matchbox car or ANOTHER Thomas the Tank Engine. But what if I want to try something new? There is a toy website called
ebeanstalk
, dedicated to selecting good, safe
educational toys
and learning
baby gifts
. The cool thing is they need help from moms like me to help pick the toys. The toy they sent us is called Activity Bus from Plan Toys, who makes eco-friendly
wooden toys
Here is the deal on this toy…
First off, I had to wonder if the toy people knew that it isn't the greatest idea to send only one toy to a house of more than one kid. We got the box in the mail a few weeks ago and my boys were thrilled to get a package in the mail. We do the same thing for every package, we gather around the table and open it together. So here we are all around the table, opening the package and out pops one toy. Both of their eyes went to the box I was holding and then they both looked inside the empty box to see if I was going to pull out another one. I watched their faces as emotions came and went, but the moment they realized I was only pulling out one toy, they both made a grab for it for it before I could even get it out of it's box.
The toy was a wooden bus that opens up and has little people inside. That's about it. But it was a BUS. A school bus! That made it ultra cool, mom! Come on! The fighting started before I could get it out and set up. There was hitting and kicking and I thought the bus might not make it out alive!!
But it did.
The first thing I noticed about its quality, was that it was durable. Very important. I had to put it up, finally, and take it out only when one wasn't there. Mostly when Sam was at school. Some of the pieces were too small for Nephi (2 years old) so I just put them up. He LOVED scooting the bus around and made all the sound effects. He loves the fact that it opens up and he likes to put his trains inside and give them rides.
I really like the fact that the toys are eco-friendly. I like to think that means they are safe for the environment of the children. Ever since the toy recalls a couple of years ago, I have been really timid about purchasing painted toys, especially wooden ones! So knowing they are safe, makes me feel more confident in the company. Know what I mean?
All and all, the toy was darling, the boys absolutely love it, and it is very durable. A great choice for kids. I think this company has a lot of great toys and I may have to buy another bus... We'll see.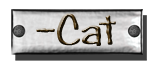 Disclosure: I did receive this product for free of charge to write an honest review. I would not endorse a product I did not like.