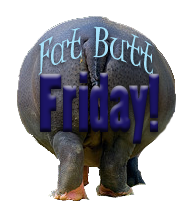 So my sister come with her 3 kids to come visit this week. I swore up and down that I would remain true to my eating plan. Knowing that we would eat out at least once while she was here, I did some research on how to eat right while eating out. I thought I would share a few of my finds with you. (Some of these tips are from Jennie at
Modern Mamaz
, my weight loss hero.)
Go "light" on the sauces -- Your "6 grams of fat" subway sandwich can quickly go to 26 grams of fat if you have them put their ranch dressing on it. It's amazing when you thinking you are doing good, how quickly you can spoil it by adding fattening sauces. Stick with "light" dressings and sauces, and use sparingly.
Choose chicken!! Not fried or breaded.
Go crazy with your veggies! Add a lot on your salads or sandwiches.
Swap out fries and onion rings for a side salad or baked potato.
Pass on the soda.
Opt for regular sizes. It may just be 20 to get the super size, but it isn't worth all the extra calories that come with it.
Go for whole wheat buns and toast. Many fast food and restaurants will let you have wheat instead. A few that with swap are: McDonald's, Carl's Jr, and Burger King. Wendy's does NOT -- I found that out last week.
Pizza -- thin crust it with more veggies and less cheese.
Skip the sides all together: like fries.
Avoid double meat.
Anyway, that is what I learned this week in my search for easier, lo-fat eating! Have a great week!
Oh, yeah, and I am back on my Thyroid meds and I lost 3 pounds this week!!
Goal: 50 pounds
Lost this week: 3
Lost total: 13

Note: For those of you who are new to

Fat Butt Friday

click here! For those of you joining in, don't forget to leave us your link, so we can come over and cheer you on!!!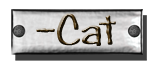 A few last thoughts:
If you haven't entered my giveaway this week
click here
.
If you haven't checked out my new blog-help blog
click here
. I am looking for people to help me out on it, check it out, and if you are interested in helping me, send me an email!