At least not until he is done with his training. If you remember last week, I reported that Ben had fractured his hip bone and might have to come home.
However, I got a call from him on Sunday, and he is doing better. In fact he no longer has a fractured hip. Now, I know what you are thinking, "What the heck?! How can that be!?"
Well, before I say anything more, I just want to point out that there are two things I don't like to discuss in detail on this blog: Politics and Religion. Mainly because I want this to be a place everyone feels comfortable. I hate contention that can arise from bringing this stuff up. Now, I am not ashamed of my beliefs, I just don't want that to be the focus of THIS blog... I have other blogs I write about these things.
Now, that said, back to Ben. Let's just say he was healed, and the doctors are completely mystified. He is currently training his heart out and running around like nothing ever happened.
That's the update, folks!! Two more weeks and Ben is done with Basic Training!!! Yay!!
I hope everyone has a GREAT weekend!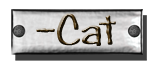 One last thing, if you REALLY want to know the whole story, even if there is religion involved, you can pop on over to
this site
and read the whole story.