One month yesterday, Ben left us for the BC(Boot Camp). Down 1 month, 7 more to go! Now, that wasn't too bad, was it?! No, actually, it went by relatively quick, thanks to all my family and friends and blogging pals. It has been an amazing journey these last few weeks. Talk about self-discovery! I have learned a lot about myself and what I want to do with my life and my talents. I have gained a greater love for my Ben, and realized there was so much about him I took for granted. I think him being away has been really good for us. I know he is loving me more then ever, and I think he is growing a lot of patience for the boys. All great things.
This weekend we are heading down to our small town to visit the family for a few days. Fingers crossed that I will be faithful on my diet plan! Anyway, it's a holiday here in Utah, and our town holds a big party and parade. I can't wait to take the boys, I think they will love it. So coming next week, I will report on how it went... and hopefully come back with some funny stories of small town life. I think we will even be there for a family reunion or two. Those ALWAYS make for good stories!
As for comments today, I want to know about your best/worst/ or funniest family reunion. Come on, we've all had 'em! Also, if you can't think of anything to post on your blog today, blog about a family reunion, and come back and leave us a link!
So long folks, we are off!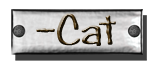 One more thing! Thanks everyone for all your sweet, sweet comments yesterday! They totally made my day!