Out of all my reviews and giveaways, this one is by far the most exciting for me! Why? Because I am a big kid at heart that loves toys, and loves games. Thinkfun contacted me a couple of weeks ago and shared interest in doing a giveaway with my
fans
readers. I can hardly sit still in my seat in anticipation of telling you what they are giving out!!
First I want to tell you a little about Thinkfun--
Carrig Balderston from Thinkfun emailed me this:
"we make games that empower our kids to be remarkable thinkers. Since we have a lot of games geared towards our younger fans, it's possible that you've played some of our games with your two little "nuts," as you call them :) We're probably most known for our games Zingo and Rush Hour, but here's some more information about our other games:"
I don't know about you, but I LOVE Rush Hour!! I can sit for hours and play that game.
Carrig was kind enough to send me Hoppers Jr and S'Match to try out with the kids. My boys have been playing Hoppers Jr all day. The only problem Sammy had with Hoppers Jr. was the red frog. All the other frogs where green and only one red frog. It was hysterical to watch Sam put the red frog aside, like he didn't want anything to do with it. Then he noticed that there was a space empty where the red frog went and he would put it back.... but then he didn't like the red frog with the green ones and took it out again... then put it back... then took it out... he just couldn't decide what was worse, the red frog or the empty space. LOL.
I think they are too little for S'Match, so I took it outside and set it up for the neighbor kids and they LOVED it.
Okay, now to the giveaway. Thinkfun wants to give us 3 Rush Hours and 3 S'Match games! You know what that means! There will be six winners this time! Yippy!
Here's what you do to enter:
Mandatory:
Head over to Thinkfun and check out their stuff, you won't be disappointed, seriously. Come back and leave a comment on what game looks the most fun to you. Thinkfun would REALLY love this feedback from all of you!
For additional entries (optional) please leave a separate comment for each:
1. Become a follower and leave a comment telling me. If you are already, just leave a comment stating how you are already a follower because the Nutshell Rocks!
2. Blog about this giveaway on your own site, and come back and leaving a comment. If your blog is public go ahead and leave a link so I can check it out.
3. In honor of Ben being in Boot camp, "drop and give us 20" push-ups, then leave us a comment about how it went... LOL.
I hope you all enter, this is a really cool giveaway! Good Luck and have a great day!!!
Note: Contest ends Friday the 31st of July. Winners will be announced on Saturday.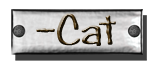 Disclosure: I received these games free of charge to give an honest review. I did not accept money and receive no money if you choose to purchase these games. This review is honest and true to my feelings.