There's a new man of the house. Me! That's right, people, daddy's gone and I am in charge. Mom thinks she is, but I am the real power house here.
I dictate timeouts. Like yesterday, Nephi was really getting on my nerves. So I pushed him into my bedroom and locked him in. Take that! Mom heard Nephi screaming out and came to rescue him. I quickly said, "Ruffy, naughty." (Note: Ruffy is what I call Nephi)
Mom: "Did you put Nephi in timeout?"
Me: "Yes."
Mom letting Nephi out: "You're not the boss, Sam. I am."
Me: "No."
Mom: "Yes."
Whatever, I will show her! Like today. Mom strapped us in our animal backpack leashes. I felt really cool as we lined up at the door to go out to the car. Mom was grabbing her purse, when I noticed that she wasn't holding our leashes. I quickly grabbed Nephi's off the floor. When mom opened the door, I expertly lead the reluctant Nephi out. Mom was laughing until I decided Nephi need to pick his feet up and walk faster. I started running with the leash and Nephi fell. Mom got mad and tried to take back the lead. I put up a big fight... but mom is still a lot bigger. Things would have been fine if Nephi would just suck it up and stop whining to mom all the time. The dork.
Mom strapped us into our seats. I used to have the big boy kind that I just had to wear a seat belt. It was really cool because I could sneak out and play with the toys on the floor or peek up front to see what was going on. But mom and dad got really angry and told me I had "lost big-boy privileges" and had to be in the baby seat again. Oh, joy!
What?! I thought as I looked over at Nephi in his seat. Where did he get that truck! I am sure it is mine! Give it to me! He ignored me. I tried to hit him but my arm was too short... but my leg wasn't. I maneuvered myself so that my foot could kick him. It would have worked to if: 1. He hadn't then dropped the toy on the floor and 2. Mom hadn't seen me and slapped my leg. I got in trouble! The indignation! The injustice I suffer at the hands of my little brother! It's just not fair!
"Life
isn't
fair," my mom said from the front seat as if reading my mind. How does she do it?
I did, however, get her back big time! First off, I took apart my desk. All that was left was a pile of boards. She was mad, but I knew I could do better. While she was picking up the pieces in my room, I ran into the front room, climbed up some shelves and got two new rolls of paper towels. This was going to be fun! Nephi helped me unroll them and decorate the front room. When mom came out, I beaned her with the empty rolls. When she looked around and saw what we had done, she started to cry. Score!! Except that now I am in timeout... I just have one last thing to say:
She better watch out! Because I am the man of the house now.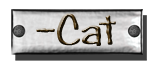 PS. Check out my most recent giveaway below...