Ever since all this stuff starting happening with Ben and the Army, I haven't been able to blog a lot and get out there and promote my site. Slowly, and sadly, I have seen my numbers of readers dwindle and fade. Why? I don't know, mostly I think I have only been really visiting those who comment on here. A few blogs a day is all I have time for before my kids start doing naughty things in the other room.
So, I decided today, that I wasn't going to wait until I have 200 readers to start promoting your blogs. In honor of losing a few followers this last week, I am starting today! And for the kick off of my oh so original award that is going to be most coveted, I am going to feature 2 blogs this week.
What does my blog feature entail?
You ask yourself. Well, here's what you get.
1. A feature post on 4 Nuts in a Nutshell. I know, it really isn't a big deal, but one day when I am famous... LOL.
2. A special spot on my side bar for 2 weeks!
3. You receive this original, one of a kind award, are you ready? Drum roll.....
I know what you are thinking! What an awesome award! Everyone is going to want one! And if your blog has one you will be super cool. The great thing about this, is you don't pass it on, you can only get it here. And when you receive this treat, I will put a link in it to the post on here where you won it.
How can you win this award? Just pop on by here and comment every once in a while, that's it! When I have time to read blogs, I read the ones of my commenters first.
Okay, okay, I know you are all just dying to know which of you get The Golden Nut first.
It was a hard choice to pick my first two winners. But I decided to give this to two of my new friends that have been here from the beginning and helped me get going.
The Golden Nut goes to:
Rocksee over at: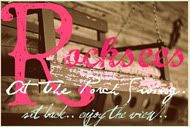 Rocksee has been a true buddy these past couple months. Always there to leave a kind word. She's been super busy lately because she is moving from the central states to Alaska! Can you believe that!? She's up for a great adventure! I love reading Rocksee's blog because she is really funny and has a great outlook on life. She's positive even when she thinks she's whining and complaining. I love having friends like Rocksee!
The second Golden Nut goes to:
How can I not give one to one of my fellow military wives who started reading me before I joined their ranks?! Krista is great! She has given me great advice many times about being a sometimes-single mom. She also has a really fun blog I enjoy reading.... even if I am not on her "People she wishes she knew" list. LOL, totally kidding, Krista.
So, show your love and go check these gals out, you won't be disappointed!
I just want you to know, that I love you all, and I actually have a list of you who I want to feature in the future. And a warm cyber-hug to those of you who have private blogs that I would love to give a little attention to, but I know that isn't what you want :) Know that I still care!
Have a great day everyone!