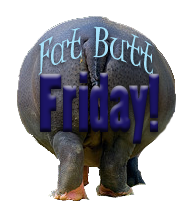 Those of you who have been following me for a while, know about my one big weakness when it comes to dieting. No, it isn't chocolate. Nope not fast food either. I thought I couldn't live with out Diet Coke. I LOVE Diet Coke! We have had a relationship for many years now.
Now, don't think, Cat you are being so strong to give up the sweet, cold, crisp taste of Diet Coke! I'm not really strong. Not strong at all. In fact I am being FORCED to give it up.
Let me take you back to last week. My good bloggy friend,
Jennie
, who has been a buddy of mine since "The Nutshell" was created, sent me an email right after my last "Fat Butt Friday" Post. She told me that she was a weight loss consultant and she really wanted to help me lose the weight!! Yay! She doesn't know this, but I did a little jig of joy -- not a pretty sight. And I gladly accepted her help. She, herself, has struggled with a slow metabolism and has designed a new way of eating to speed it up! She put a lot of time and effort into making me a weekly menu and an exercising schedule to follow. So are you ready for my stats?
I want to lose at least
50 pounds
Pounds lost last week:
2
Pounds lost this week: (drum roll...)
5!!!!!!!!!
Total Pounds lost:
7
So far so grrrreaaat!!
I feel super blessed to have Jennie as a friend and so willing to help me. She has some great secrets, that aren't mine to share. But I convinced her to give some weight loss tips on Fridays on her blog to go along with the whole "Fat Butt" theme. So head over there and check out my new best friend's weight loss tips at
Modern Mamaz
.
Jennie's eating plan isn't too hard, and there are lots of yummy food to eat. But no soda. Not even a sip. But I want to look like a hot mamasita when Ben comes home... so the sacrifice must be made!
In closing, I just want to say one last good by to my old friend:
Dearest Diet Coke --
It's not you, it's me. So please don't cry. I know we have been close these last several years and have done so much together! I will never forget the times we ate out, or went to the movies. I will always have fond memories of long drives in the country, and snuggling on the couch. No other drink made me feel like you did. Good times, DC, good times...
But it is time to say so long, old friend. As much as I loved you, you were a bad influence on my butt, gut and my children were getting too attached to you. So no more. We have to part ways and move on. Don't worry, there will always be a special place in my heart for you, DC. I will never love another beverage like I loved you.
Always,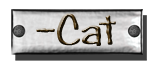 If you are interested in joining in on "Fat Butt Friday" you can grab a button
here
. And don't forget to come back and leave a comment with your link so we can come over and give ya a cheer!